Dear , your message was sent successfully !
We will reply to you within 48 hours.
Thank you for your interest - BIOCORP.
Interested in ?
I want more informations
Connected medical devices
Smart drug delivery systems are connected medical devices designed to meet patients' evolving needs and healthcare providers' new requirements for efficient, connected and user-friendly health solutions:
Our experienced engineers offer electronics, mechanical, software and firmware expertise to handle the challenges of designing and developing connected medical devices :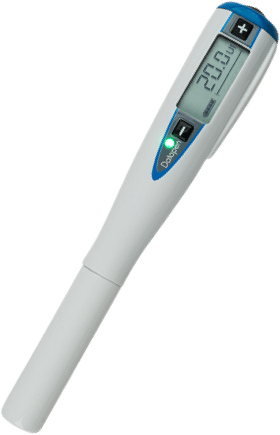 01
Datapen
Smart pen injector
Datapen is a smart reusable injector pen adapted to chronic disease treatments and connected to a mobile app
The solution records each dose injected, with specific time and date, and send the information back to the smartphone via Bluetooth technology
Compatible with regular prefilled cartridges, it guarantees a safe and comfortable injection and helps patients manage their treatment
Issues / Challenges
Solution
The impact of chronic diseases 
125 000 death per year
A financial burden of 100-300 billions dollars per year
Main challenges
Poor treatment adherence
Lack of monitoring from HCPs
No real life data available
DATAPEN is designed to enhance treatment efficacy
High degree of accuracy
Comfortable solution: a slight push is enough to inject the product
Monitoritng tools, reminders and analytics
Compliance with the highest standards of health data encryption
DATAPEN – a secure and effective solution for patient
Connected to mobile apps via Bluetooth
User-friendly interface ensures safe dose selection
Electro-mechanical injection system eases biologics delivery
Visual signal notifies the end of the injection
Access to accurate treatment data
Reminders and alerts
Data sharing with healthcare professionals
Injector
02
Easylog
Smart sensor for pen injectors
Easylog is a compact add-on module designed to fit pen injectors.
Smart sensors collect injection data directly from disposable or reusable pens and send information back to the smartphone via Bluetooth.
This innovative solution offers new possibilities for treatment management and monitoring. A dedicated mobile app provides digital tools to enhance patient experience.
Issues / Challenges
Solution
Suboptimal efficiency of biologic therapies
Poor adherence
Unmet therapeutic goals
Waste of expensive biologics
Challenges of biologic therapies
Self-administration
Comply with injection plan & medical recommendation
Lack of data on biologics consumption
EasyLog provides accurate data on every injection
Automatic tracking system
Record doses injected, date and time
Provide digital tools to monitor long term treatment
Bring connectivity to traditional pen injector
Modular mounting system for wider compatibility
Specific adjustment on demand
EasyLog
Fits pen injectors
Dose selection and injection as usual
No additional steps for patients
Automatic data encryption and storage
Removable & reusable
Smart sensor
03
Inspair
Smart sensors for inhalers
Inspair is a compact add-on module designed to fit inhalers.
Smart sensors collect unique inhalation data and connect to smartphones via Bluetooth.
This innovative solution offers new possibilities for the correct use of inhalers and offers digital tools to ease disease and medication management.
Issues / Challenges
Solution
Asthma & COPD are public health burden
235 millions people are suffering from asthma
300 million people are concerned by COPD
Respiratory diseases require long term treatments
Challenges of Asthma & COPD therapies
Incorrect inhalation techniques
Poor treatment adherence
Lack of data on medication consumption
INSPAIR records and assesses the use of PMDIs
Track hand-breath coordination & inhalation speed
Track daily doses : inhalations date, hour and frequency
Periodic asthma control assessment
Provide digital tools to monitor long term treatment
Bring connectivity to traditional inhalers
Wide compatibility with pMDIs
Specific adjustments on demand
INSPAIR supports patients all along the inhalation process
Fits pMDI without interfering with spray diffusion
Keeps track of every inhalations
Inhalation guidance with visual and audio signals
Automatic data encryption and storage
Provides active feedback on inhalations use & misuse
Removable & reusable
Inhalers